About DVP
Chief Teie retired from the California Department of Forestry and Fire Protection (CDF) after a successful 34-year career. He worked up through the ranks from seasonal firefighter to Deputy Director for Fire Protection. In this position, he was responsible for all of the fire protection programs within CDF. Chief Teie was very active in the California Fire Service, serving on several statewide boards and committees, and in 1986 he served as president of the California Fire Chiefs Association.
In November 2020, Deer Valley Press merged with the Fire Services Training Institute (FSTI) in Santa Barbara, California bringing together the long well established publishing history of Deer Valley Press to the FSTI family with Bill Teie now serving on the FSTI Board of Directors.
Today, Deer Valley Press', Firefighter's Handbook On Wildland Firefighting, Strategy, Tactics and Safety, Fourth Edition and Leadership For The Wildland Fire Officer, Leading In A Dangerous Profession, Second Edition are published through Fire Protection Publications, Oklahoma State University and remain two of the most successful publications on wildland firefighting worldwide.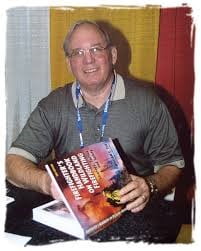 William C. Teie,
Author and Publisher

Address
Fire Services Training Institute
Deer Valley Press
PO Box 550
Santa Barbara, CA 93116